Bridgewater College, home to approximately 1,500 students, welcomed returning and new students to campus last week, as classes for the 2022-23 academic year began Tuesday, Aug. 23. The more than 500 new students, which include first-year freshmen, transfer students and graduate students, hail from 19 different states and 16 different countries.
An annual tradition at Bridgewater—Eagles We-Haul—brought back alumni to campus on Thursday, Aug. 18. They aided upperclassmen, SOAR mentors and staff in helping first-year students move into their residence halls. Returning and transfer students moved in Sunday, Aug. 21, in preparation for the start of the new academic year.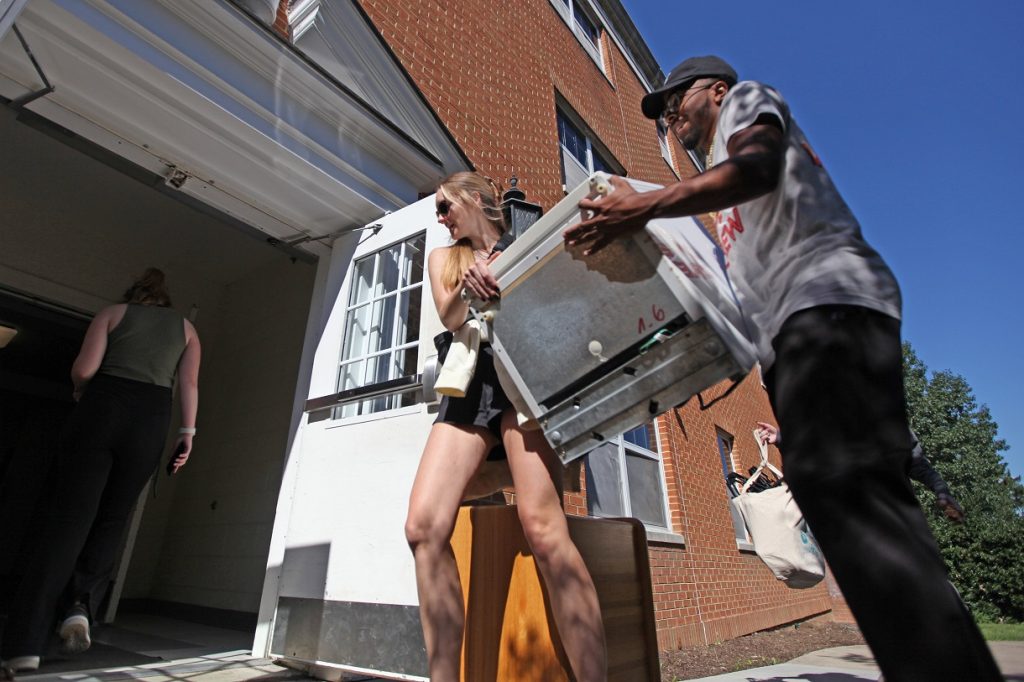 Welcome Week activities for first-year students included a meet and greet for students and their families with President David Bushman and his wife, Suzanne; several information sessions about resources on campus; and recreational activities such as dodgeball, board games, trivia, Bingo and more. FILA 150 classes (the College's first-year seminar) also competed against one another in physical and mental challenges with the goal of being crowned the Bridgewater Cup champions.
On Monday, Aug. 22, students, faculty and staff gathered in Nininger Hall for the Opening Convocation ceremony, which serves to welcome the newest class of students to the College. Associate Professor of Sociology Dr. Benjamin Albers, the 2022 recipient of the Ben and Janice Wade Outstanding Teaching Award, delivered a first lecture for the students, titled "Finding Solid Ground."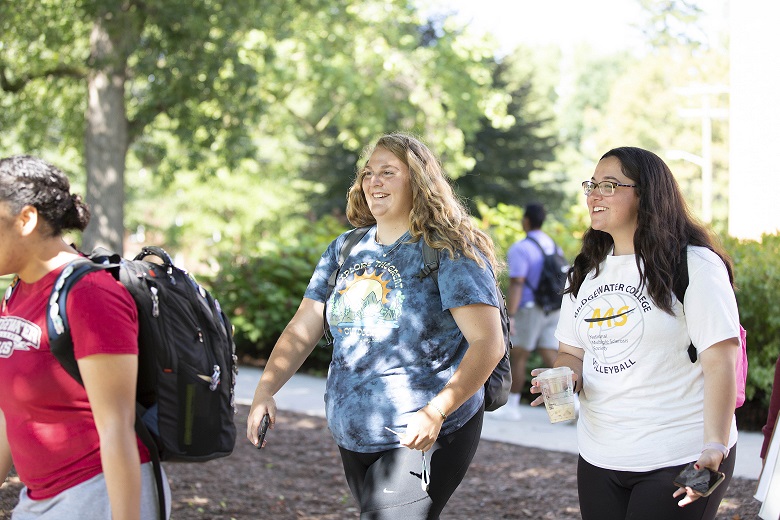 "We celebrate the opportunity and potential each academic year brings, with new staff and students bringing their unique experiences. It's how we keep a diverse and vibrant community strong," said President Bushman in his concluding remarks at the convocation. "We're here to learn with and for and about one another. That's what community is—we belong together."
After the convocation ceremony, faculty and staff created an Echelon, clapping and cheering on members of the Class of 2026 as they walked from Nininger Hall to the Campus Mall while the Screamin' Eagles Marching Band played. Walking through the Echelon signifies students' entrance into the Bridgewater College community. Students walk through the Echelon again at Commencement, as they embark on the next chapter of their life as graduates, supported by the connections they've made at Bridgewater.
Media Contact:
Jessica Luck
Editor and Director of Media Relations
jluck@bridgewater.edu
(540) 828-5720