Bridgewater College women's soccer player Bailey Kratz '19 and Addyson McNeal have developed a special bond that extends beyond the soccer field.
Elizabeth Smith McNeal '99 wanted to help and encourage her daughter Addyson, a fifth-grade soccer player who was struggling with anxiety and the consequences of her food allergies. McNeal reached out to Bridgewater College women's soccer Head Coach Mike Van Horn to see if he happened to have an athlete on his team with food allergies who would be interested in talking to Addyson. Bailey Kratz '19, a sophomore at the time, volunteered to meet with her, and Coach Van Horn facilitated the connection. Kratz has a dairy allergy and was happy to speak with Addyson about everything from school and soccer to having food on hand that is safe to eat when you get hungry.
The McNeals became dedicated fans of Kratz and the women's soccer team and attended every game they could. The women's soccer team even invited Addyson to run out on the field with the team before a game. Kratz cheered on Addyson at her soccer games and also went to see her perform in middle school musicals.
"Over the past couple of years, the two girls have built an amazing bond that will continue far beyond college for Bailey and far beyond middle school for Addyson," McNeal said.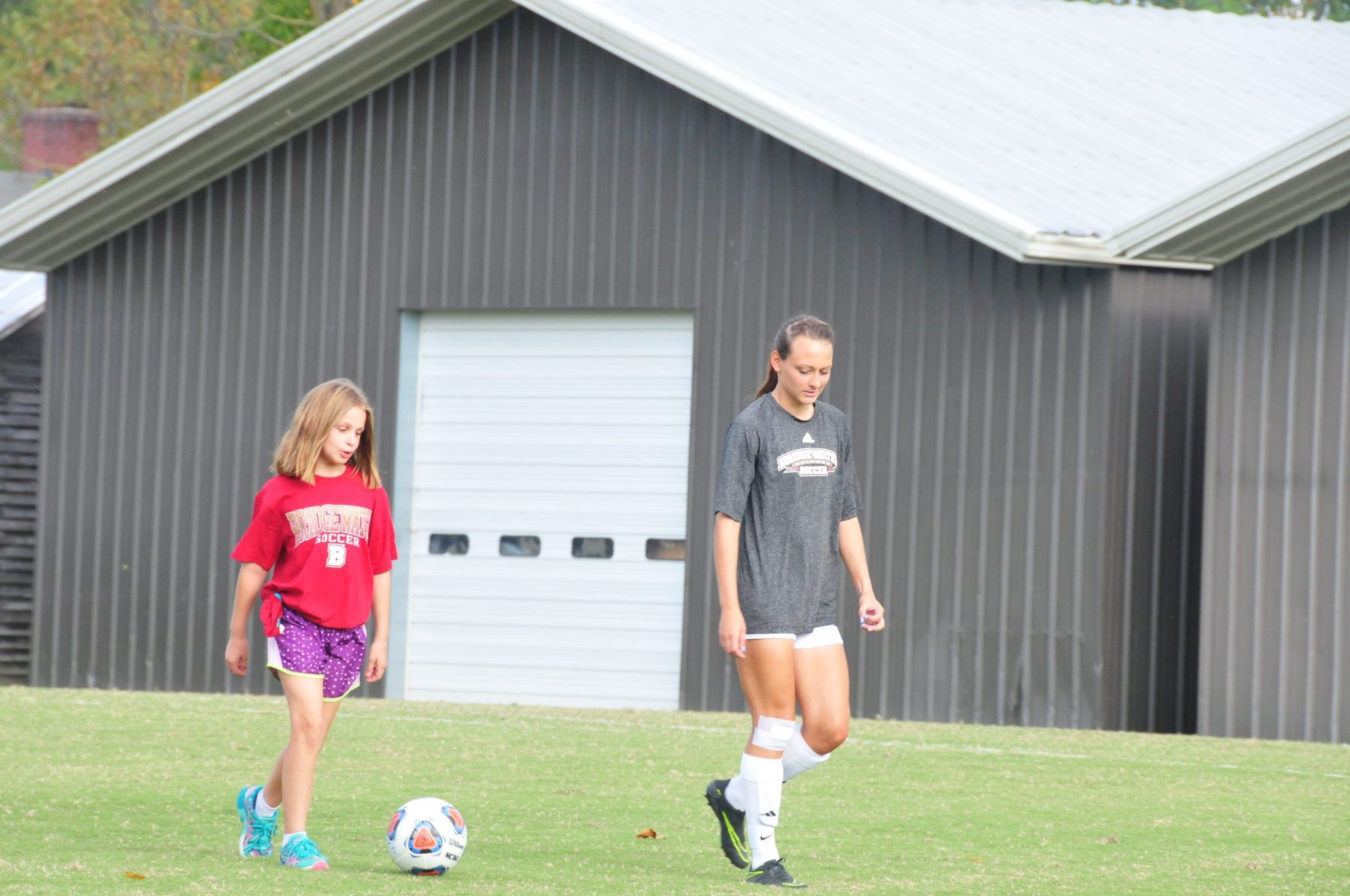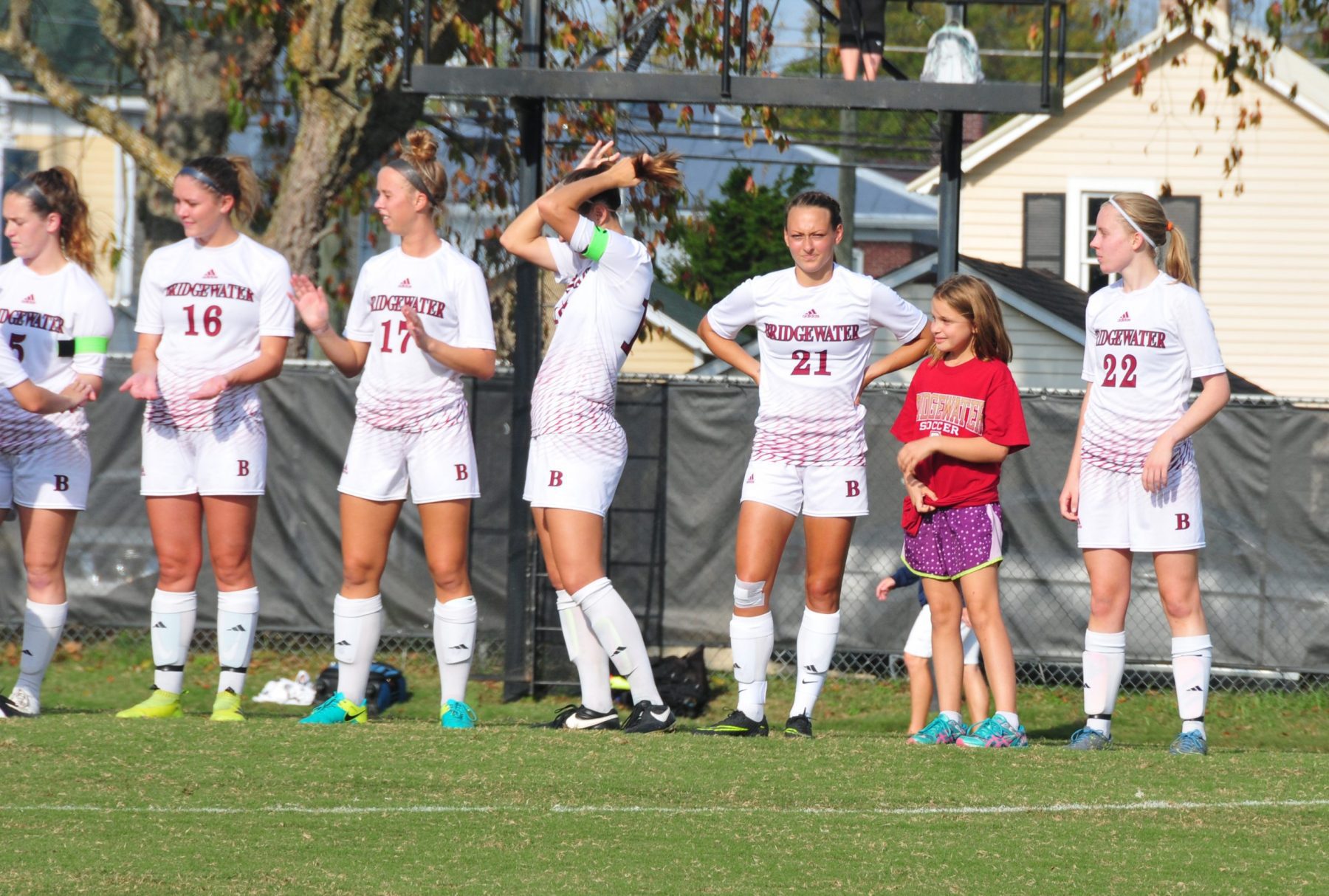 The two even bonded over shared injuries, as they each suffered a broken foot in separate incidents. Addyson, now a seventh-grader, said of Kratz, "Bailey is someone that has helped me through when I was very scared, and she gave me some great tips on what to do and things she has done."
Addyson's parents observed her self-confidence growing as a result of her friendship with Kratz. When asked about Addyson, Kratz said, "She doesn't let her allergy get in the way anymore. It's been so rewarding, and I'm so grateful to have been a part of their family."
A business administration major, Kratz has flourished at Bridgewater in the classroom and on the field. As a senior forward for the women's soccer team, she helped lead the program to its first ever NCAA Division III tournament appearance and was named to the Virginia Sports Information Directors (VaSID) All-State College Division III Second Team, first-team All-ODAC and second team All-South Atlantic Region. She was also recognized for her academic excellence by being named to the United Soccer Coaches NCAA Division III Women's Scholar All-South Region Team.
Kratz, who graduated on May 4 summa cum laude, won the Outstanding Senior Award from the Department of Economics and Business Administration and is a member of several academic honor societies. She served as president of Bridgewater's chapter of the Society for Human Resource Management and has accepted a full-time position in GEICO's Emerging Leaders Program, a three-year development and mentorship program.
The No. 1 piece of advice Kratz would give to Addyson or any young student is "Don't limit yourself."  Kratz believes in seizing all available opportunities and said she is excited to begin working and taking on new challenges. Wherever she goes in the future, Kratz knows the McNeals are in her corner, cheering her on in the same way she and Addyson cheered on each other.
"They'll always be there for [me]," Kratz said.