The Bridgewater College community continues to mourn the loss of Campus Police Officer John Painter and Campus Safety Officer Vashon "J.J." Jefferson who were shot and killed on campus Feb. 1 while heroically protecting the lives of others.
A law enforcement procession returning Officer Painter and Officer Jefferson home from Roanoke took place Feb. 3 along Interstate 81. Joint memorial services for both officers were held on Feb. 9.
The College has established the John Painter and Vashon "J.J." Jefferson Memorial Student Support Fund to memorialize our fallen officers. This fund will be held in perpetuity to honor the memories and preserve the legacies of two heroes who sacrificed their lives in service to the care and safety of our campus community. The specific uses of the fund will be finalized in consultation with members of the Bridgewater College Campus Police Department as they reflect on the best and most meaningful way to honor their brothers.
Officer John Painter
Officer Painter, 55, joined the Bridgewater College Police Department in May 2019. His law enforcement career began in 1989 as a deputy sheriff in King George. Prior to joining BC, Officer Painter retired as chief of the Grottoes Police Department in 2018 after 18 years. He served in the U.S. Air Force from 1985-1988 and as an intelligence analyst in the U.S. Army National Guard from 1999-2000.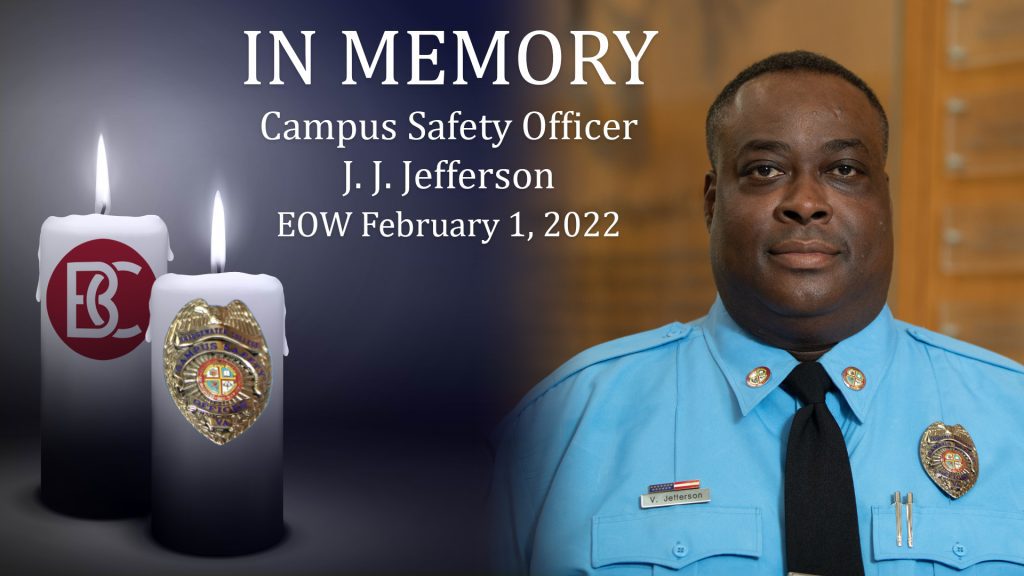 Officer Vashon "J.J." Jefferson
Officer Jefferson, 48, joined Bridgewater College in August 2018. His law enforcement career began in 1997 as a patrol officer with the Fairfax County Sheriff's Office before serving as a National Reconnaissance Officer in Chantilly, Va., from 1999-2011. Prior to joining BC, Officer Jefferson served as a sergeant with Shenandoah University Department of Public Safety. During his time at SU, his personable and proactive security initiatives led to him receiving the James B. Wilkins Award in 2017. Officer Jefferson was a U.S. Marine Corps veteran.