After completing an internship at Walt Disney World during her sophomore year, Rachel Schildwachter Hillman '10 went on to land a job planning events at the renowned vacation destination.
One of the big events Rachel Schildwachter Hillman '10 helped plan during her professional internship with the Walt Disney World Resort in Orlando, Fla., was a formal for 5,000 participants in the Disney College Program. The planning process and execution went smoothly for Hillman, who had thrown events for the entire campus at Bridgewater College in her roles as both program director and president of Eagle Productions, the student group that organizes social, cultural and recreational events on campus throughout the year.
Getting the hands-on experience of taking ownership of an event from start to finish as a student gave her the confidence to excel in her internship, she said, which led to a full-time job at one of the most well-known attractions in the country. Whitney Smith, Assistant Dean of Students and advisor of Eagle Productions, guided the students on maintaining a budget and helped reserve spaces for events, but Hillman said Smith allowed the students to take charge of the whole event-planning process, from what food would be served, to entertainment choices, to equipment loading logistics.
Adjusting the formula for success at Disney was simple, Hillman said: She just scaled up for a couple thousand people and traded in an eagle for a life-sized mouse.
"My first internship after college at Disney was doing very similar type of events with Eagle Productions, so I was able to take everything I learned at Bridgewater and really put it toward a career," Hillman said.
Hillman, who majored in communication studies, spent the spring semester of her sophomore year participating in the Disney College program. In essence, she spent a semester "abroad," taking two classes at Disney while working in merchandise at the Magic Kingdom. After the semester, Hillman remained a seasonal employee at Disney and would work a couple of shifts throughout the year on school breaks.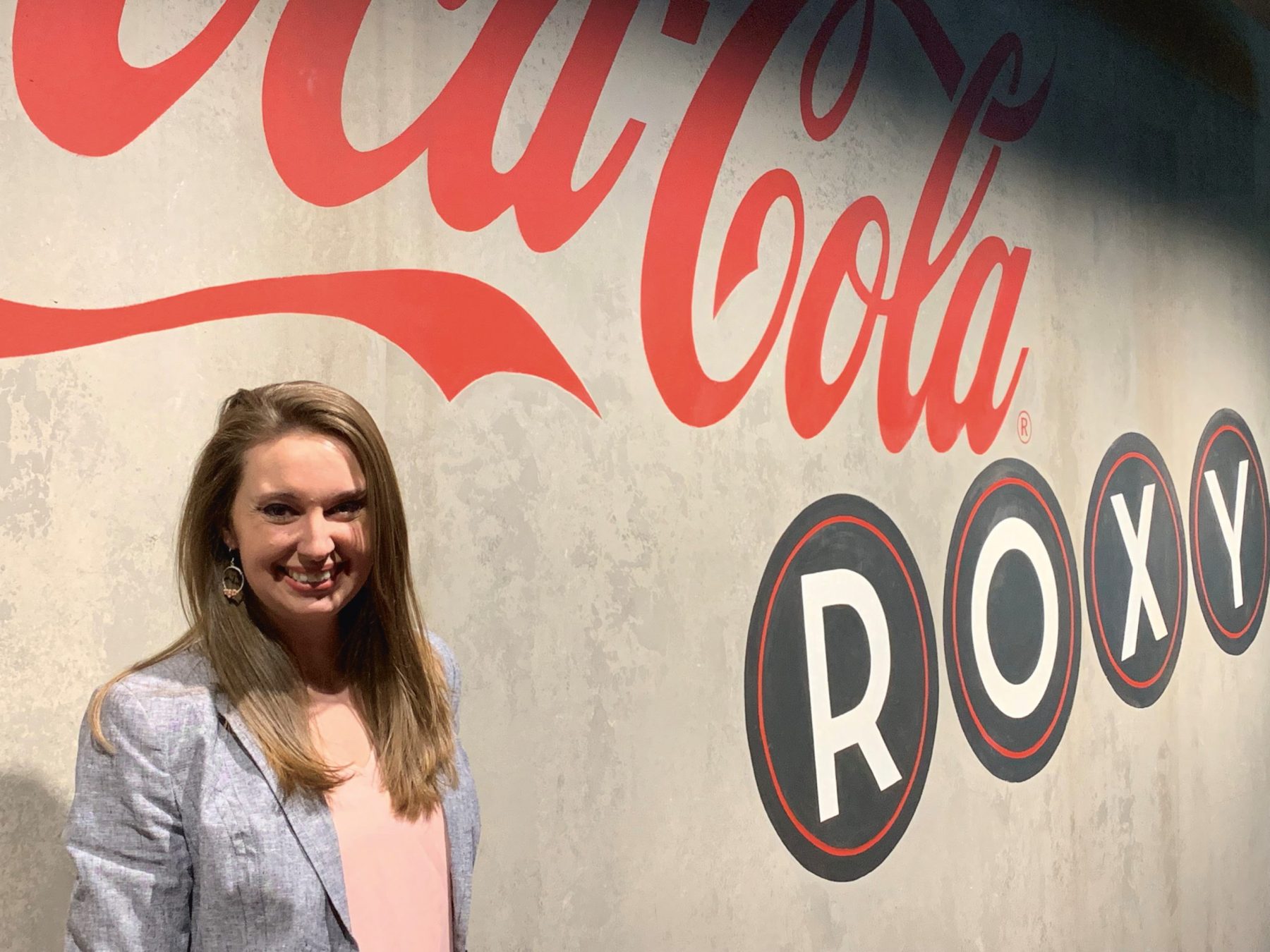 After graduation, she interned at Disney for a year during which she planned events such as talent competitions and karaoke night for the 7,000 domestic and international interns living on-site as part of the Disney College Program. Afterward, Hillman landed a job working with Disney Park Event Operations that oversaw private catering events for anywhere between two to 10,000 people at all the Disney theme parks. Hillman served as the Typhoon Lagoon park specialist, and her team was in charge of communicating to each stakeholder the details of the event: whether security was needed for a backstage tour or what attractions needed to stay open later. Hillman says the coordination among different groups and teamwork skills learned during her time with Eagle Productions prepared her well.
"Being a part of Eagle Productions opened so many doors for me," Hillman said. "It really helped me get out of my comfort zone and pushed me to become who I am today."
Today, Hillman works for Delaware North and serves as general manager of food and beverage at the Coca-Cola Roxy theater in Atlanta, located in the same complex as SunTrust Park, home of the Atlanta Braves. Hillman, who became manager in April 2018, seems to be in a league all her own when it comes to guest experience, whether coordinating a private party with plated dinners or overseeing refreshment details for the show of one of her favorite bands.
"I love creating events for guests," she said. "At the end of the day, we get to throw parties and make sure people have a great time. It's a stressful job and a lot of work, but it's so rewarding to make a lasting impression on somebody."