Jeff McCauley '09 was in high school when the Sept. 11 attacks occurred and now, 20 years later, McCauley is playing a role in the country's remembrance and healing as the Director of Trail Development for the 9/11 National Memorial Trail Alliance.
First conceived of days after the attacks, the 1,300-mile system of trails and roadways will eventually link the National September 11 Memorial and Museum in New York City, the National 9/11 Pentagon Memorial in Arlington, Va., and the Flight 93 National Memorial in Shanksville, Pa.
"As the Director of Trail Development, I oversee the completion of our trail," McCauley said. "Essentially, the organization is working with numerous other trail groups in and around the six states and the District of Columbia to assist or provide strategic help to complete their trails. In doing that, we would finish ours."
McCauley, an environmental science major at BC, works daily to try to connect all the pieces of the trail. That means a wide array of tasks such as working closely with local, state and federal governments, writing grants and soliciting proposals.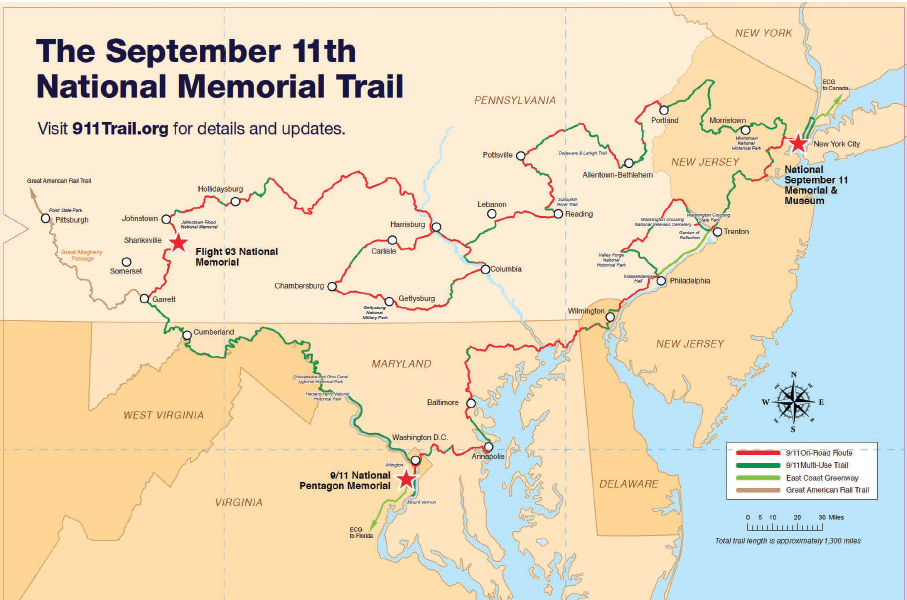 With the 20th anniversary, the Alliance is also working to pass legislation through Congress to secure a federal designation for the 9/11 National Memorial Trail. The legislation will act to ensure that future generations will have a trail that serves as a symbol of resiliency and a commemorative tribute to those who lost their lives in the Sept. 11 terrorist attacks.
"It's a tremendous opportunity to give back to the community and create a trail for people to enjoy recreation and utilize for their mental well-being as well as providing an opportunity for remembrance and reflection," McCauley said. "I also think it's great that this is being done to honor the heroes and fallen citizens of 9/11. I relish the opportunity to be part of something that represents part of our history that should never be forgotten."
Media Contact:
Logan Bogert
Communications Coordinator
Lbogert@bridgewater.edu
(540) 828-5486