Robert Newlen '75 has several passions that come to mind, including the Library of Congress where he worked for 42 years and his beloved alma mater, Bridgewater College. But his passion for art has been a connector throughout his entire life.
Newlen's love of art led him to completing a master's in art history from American University in 1979, a "minor collection of photography and other kinds of art" and a deep interest in various artists that has evolved over time (see sidebar).
Through his interest in art collection, Newlen discovered another passion, the life and work of the mid-century architect Jack Pickens Coble. Coble designed numerous classic homes in the 1940s, '50s and '60s, including those of Cole Porter and Stephen Sondheim. When Newlen purchased an album of Coble's photographs and other ephemera, he realized it was an artistically arranged compilation of not only Coble's architectural work, but also his life.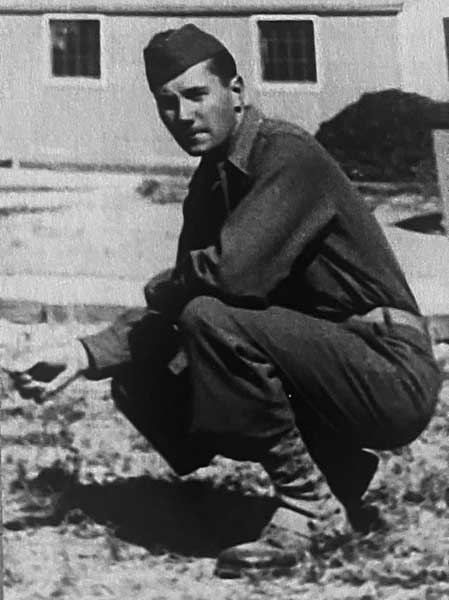 "It was very clear to me that this was a gay man, finding a way to live an authentic gay life at a time when that was dangerous," says Newlen.
Newlen began to research Coble's life, tracking down a niece and discovering another album compiled by the architect. He is writing a foreword about Coble and hopes to publish a book containing facsimiles of both albums, which he's had professionally conserved.
Mark Rothko
"As a teenager my mother took me to the Phillips Collection in Washington, D.C., and I was especially drawn to the Rothko Room."
Caspar David Friedrich
"A German romantic artist not well-known in the U.S. I saw many of his extraordinary works in museums in the former East Germany."
Julian Schnabel
"An impresario of mixing unexpected materials in dramatic new ways."
Cy Twombly
"Originally from Lexington, Va., he isn't everyone's cup of tea, but I find his works very engaging."
Garry Winogrand
"He inspired much of my interest in photography. His photograph Albuquerque, New Mexico (1958) is probably one of the most influential photographs of the 20th century."
Sally Mann
"Another Lexington, Va., photographer, she is one of my favorite contemporary photographers."
In November 1975, Newlen began working at the Library of Congress as a temporary clerk, just a few months after graduating from Bridgewater College with his bachelor's in French and history and political science. He worked as a librarian at the Library of Congress for the rest of his career, retiring in 2017 as Deputy Librarian of Congress. He now serves as Executive Director of the Dwight D. Opperman Foundation. The American Library Association recognized him with the 2021 Joseph W. Lippincott Award, as well as the 2016 Melvin Dewey Medal (now ALA Medal of Excellence), for his accomplishments. He also received Bridgewater's 2016 Distinguished Alumnus Award.
"I had such a good experience at Bridgewater," Newlen says. "In a big university, I would have just been lost in the crowd. At Bridgewater, I got to branch out."
Newlen and his husband, John Bradford, were delighted to support the John Kenny Forrer Learning Commons renovation and expansion through naming the College's archives, now the Robert R. Newlen & John C. Bradford Special Collections. "It brought together my love of libraries and archives and my love of Bridgewater," Newlen says.
By Olivia Shifflett