Catch up on all the latest Bridgewater College campus news.
Awards and Accolades
The town of Bridgewater honored Carlyle Whitelow '59, Associate Professor of Physical Education, Emeritus, in June by naming a park after him … Theatre at Bridgewater College's Men on Boats was invited to perform at the Region II Kennedy Center American College Theatre Festival in January … Junior football linebacker Re'Shaun Myers was named Old Dominion Athletic Conference (ODAC) Defensive Player of the Year and VaSID State Player of the Year. He also received a Dr. Martin Luther King Jr. Leadership Award from the Shenandoah Valley Hit … Women's volleyball's junior outside hitter Rachel Gaston was named VaSID State Player of the Year as well as ODAC Player of the Year … Women's Volleyball Head Coach Erin Harris was named ODAC Coach of the Year … Dr. Randall Young, Associate Professor of Psychology, coauthored a paper, "Content, Structure, and Dynamics of Personal Reputation: The Role of Trust and Status Potential Within Social Networks," published in a volume of the Group Processes & Intergroup Relations journal … Senior Jamie Hiegel was named ODAC Men's Cross County Runner of the Year for the second straight year … Denver Davis was named Director of Cross County and Track and Field, replacing Brian Flynn … Senior Jeremy Gingrich and Assistant Professor of Physics Jason E. Ybarra presented research posters at the American Astronomical Society meeting in January … BC track and field alumna Amber Celen '18 was nominated for the 2018 NCAA Woman of the Year award … At No. 25, the women's soccer team was ranked in the national United Soccer Coaches Division III poll for the first time in program history …Women's soccer's first-year midfielder Hanna Randolph was named ODAC Women's Soccer Rookie of the Year.
---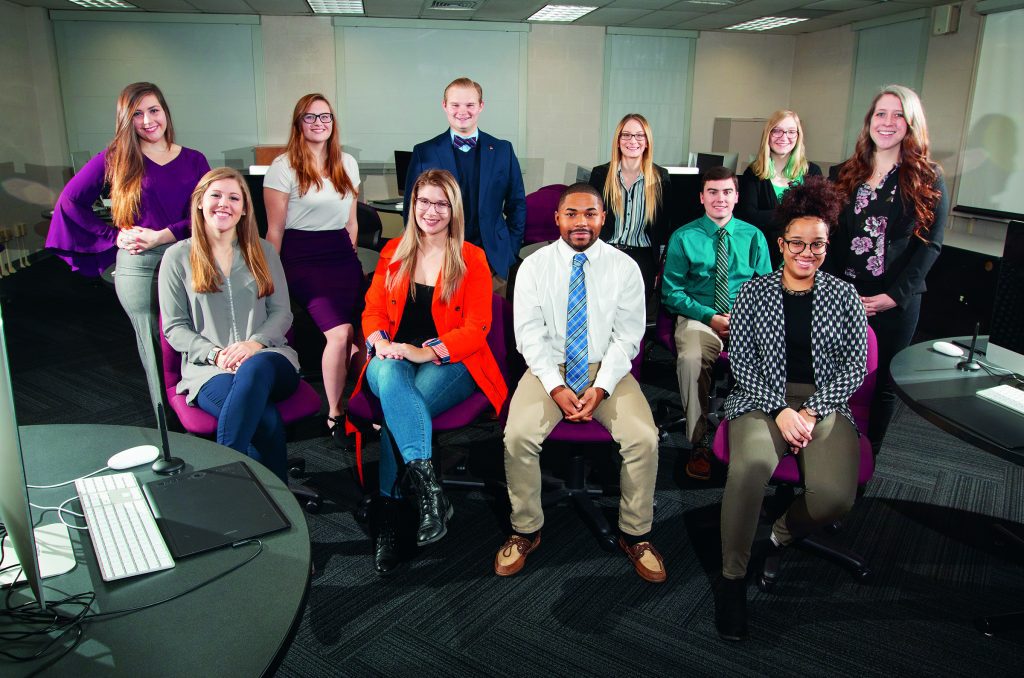 Graduate Program Options at BC Expand
The first cohort of Master of Arts in Digital Media Strategy students officially began their graduate studies at the College in January 2019. The program, which was approved in December by the Commission on Colleges of the Southern Association of Colleges and Schools, is designed to be a 4+1 program, allowing students to graduate with both an undergraduate and master's degree in five years. The interdisciplinary program includes English, art and computer science courses, with a focus on planning, implementing and evaluating public relations and social marketing campaigns through interactive, online media.
But Wait, There's More! The College added a Professional Writing major to its undergraduate areas of study in fall 2018.
---
13% — Bridgewater College seniors who said they plan to start their own business one day (25% were unsure
90% — BC seniors who said they intend to work in a field related to their major
*Information from a National Survey of Student Engagement given to Bridgewater College seniors in spring 2018. BC students ranked higher than their peers regarding confidence in business management skills.
---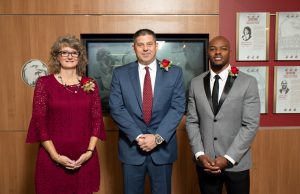 Athletic Hall of Fame Welcomes New Members
Beth Kitts Llewellyn '89, Andy Moore '94 and Jermaine Taylor '04 were inducted into Bridgewater College's Athletic Hall of Fame on Nov. 3. Llewellyn was a two-sport standout in basketball and volleyball, Moore was one of BC's top baseball players, and Taylor earned All-American honors in both football and track.
---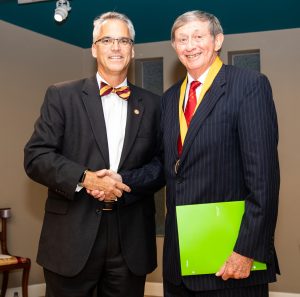 The Ripples Effect
J. Paul Davis '62 was awarded the Ripples Society Medal at the annual banquet in October. Davis, who majored in history at Bridgewater, spent his career in education, as both a teacher and principal at several schools in the area. Ann Crist Will received the honorary alumna award at the dinner, and the class of '68 was inducted into the Ripples Society.
The College Receives Largest Class Gift in History: The Class of '68 now holds the crown for presenting the largest class gift—$1,056,340—to the College at the annual Ripples Society Banquet in October. The class's donation will go toward engaged learning opportunities at Bridgewater.
---
38% — Students who identify as racially diverse in the Class of 2022. Last fall, Bridgewater College welcomed the second-largest first-year class in history, with 590 students
---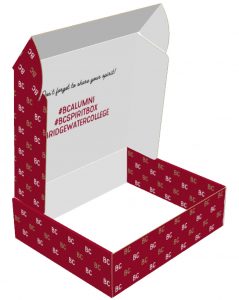 Share Your BC Spirit
We've got spirit, yes we do! We've got spirit boxes to share with you! The Office of Alumni and Family Relations has created two options of Spirit Boxes you can choose from, which are filled with everything you need to celebrate in Bridgewater style.
The wedding box includes a College banner and two champagne flutes, while the second option includes party-perfect paraphernalia for game day or a reunion of your closest Bridgewater friends. Don't forget to send a snapshot of you and your fellow alumni having a blast during your celebration for our Class Notes section in the magazine. Class Notes may be sent to alumnews@bridgewater.edu.
---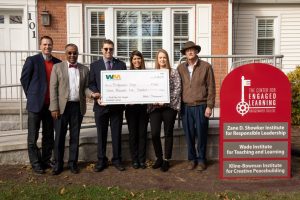 Water World
Waste Management of Virginia rewarded Bridgewater College for its sustainability efforts with a $3,500 Think Green grant. The money will go toward installing four to five additional water filling stations on campus, joining nine others already in place.
---
Ready for the Challenge
As the renovation of the Alexander Mack Memorial Library to create the John Kenny Forrer Learning Commons continues, Bridgewater College has announced a challenge grant to help fund the project. The Cabell Foundation has issued a $250,000 one-to-one challenge grant to Bridgewater. To obtain the grant, Bridgewater must raise $250,000 in cash and pledges by Dec. 31. To double your impact, call 540-828-5448.
---
Bridgewater College Lands on Multiple Rankings of Best Colleges in the Nation
The secret's out about Bridgewater. National websites that analyze educational opportunities alongside tuition costs, among other factors, have consistently ranked BC as one of the top colleges in the country.
Money magazine: Bridgewater was named to the 2018-19 list of "Best Colleges for Your Money."
WalletHub: The College was named one of the top-performing higher education institutions at the lowest cost for graduates in the 2019 College & University Ranking report.
College Factual: BC was named to the 2019 "Best Colleges for the Money" report.
---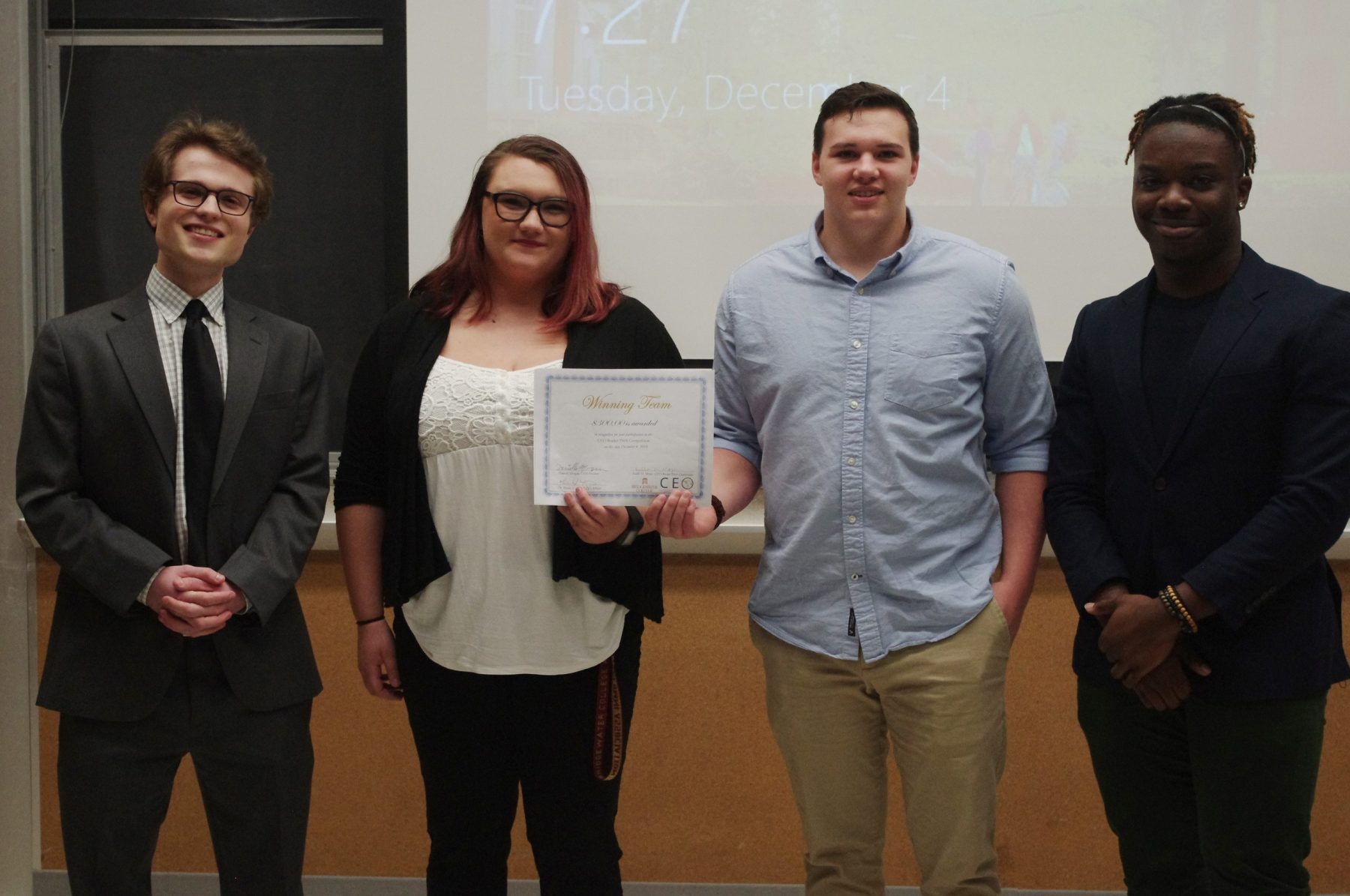 Rocket to the Top
Teams of students competed in the annual Rocket Pitch competition, organized by the Collegiate Entrepreneurs' Organization Club, in December, during which business hopefuls pitched their entrepreneurial ideas to local business leaders. Six teams presented ideas on a parking app, LED pacifier, nail salon/car shop hybrid and a full-scope marketing firm, among others. Michael Caldwell '20, Kylie Chisnell '22, Jacob Murphy '22 and Jaylon Lundy '22 were named the winners for their management consulting firm idea that focused on media marketing and finance, especially for startups, nonprofits and local small businesses.
---
49 — Number of area businesses and nonprofits Dr. Maria Lugo's spring entrepreneurship class has assisted with service-learning projects since 2012
---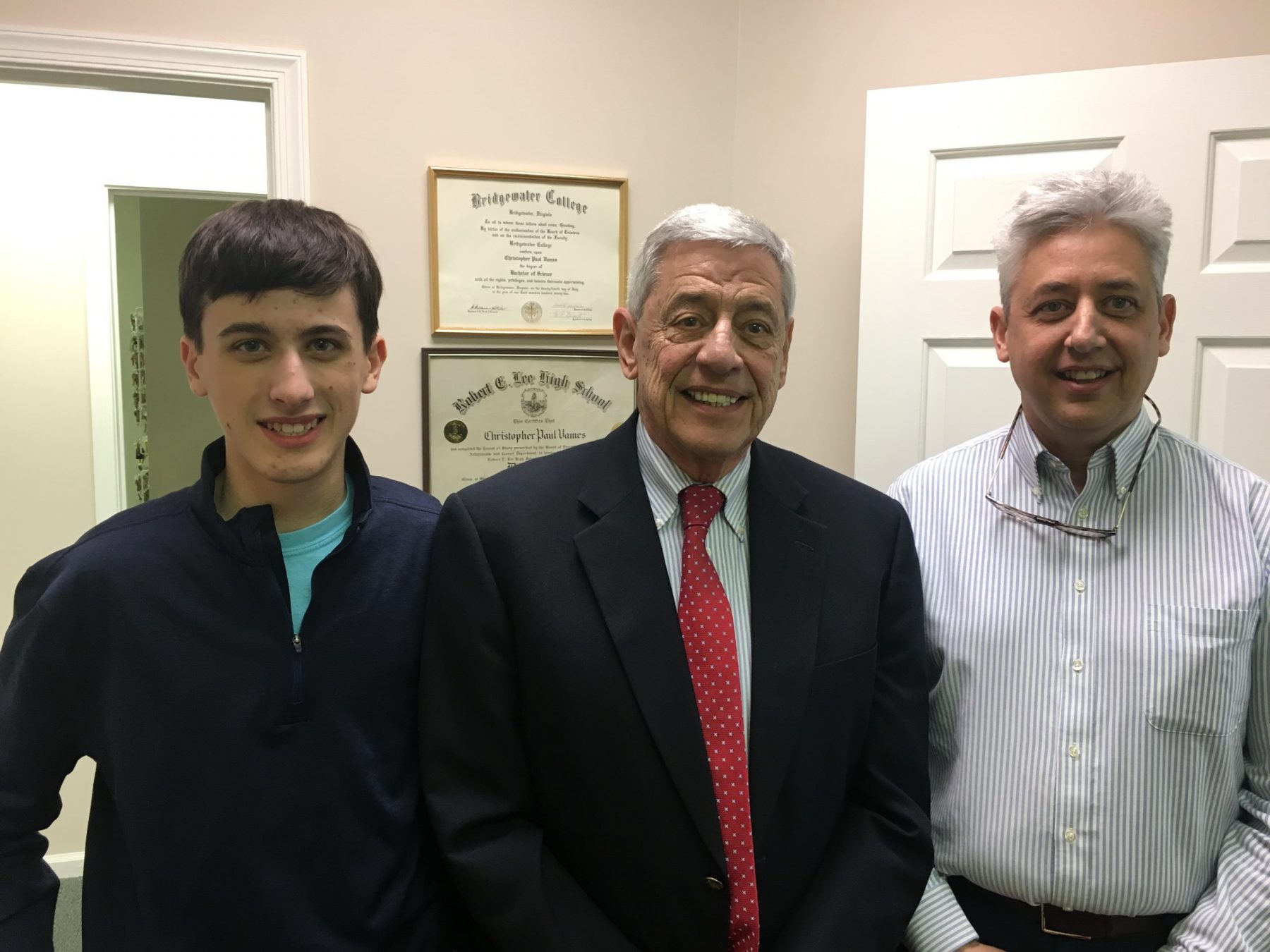 Legacy Family: Vames Family
Bridgewater College has been home and alma mater to generations of family members. Parents, children, grandchildren, great-grandchildren—there's something special about Bridgewater's commitment to liberal learning and close-knit community that resonates across generations. In this issue, we feature the Vames family: Christian Vames '22, Paul Vames '63 and Chris Vames '92.
Want to be considered as a Legacy Family for this space in the magazine? It's easy. Gather the Bridgewater College graduates in your family, take a high resolution (1 MB or larger) photo and email it to us with a description of who's in the picture. You can submit Legacy Family photos to jluck@bridgewater.edu.